About Me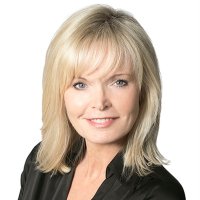 In this ever-changing real estate market, Karen is renowned among colleagues and clients for her integrity, loyalty and professionalism. A passion for the care she gives to her clients and her love for real estate, makes Karen the realtor that clients look to her, for all their real estate needs.
Karen has spent many years personally experiencing the process of moving, with her husband and two sons, while her husband was a professional soccer player and then head coach to numerous MLS teams through-out the country, including our local MLS team here in the Bay Area, the San Jose Earthquakes. Due to the nature of his work, she has moved countries, across states, moving kids, cars, dogs and changing schools, etc. With this experience she has gained, she is happy to be able to share this with her clients and help them with the whole moving process and not just the sale or purchase of their home. With her knowledge, it helps eliminate any stress, and makes moving a more pleasant experience.
Karen also has a love for staging homes. When possible, she works with her client's current furniture to showcase their home to its full potential during open houses and personal showings. Staging a home in the correct manner, makes a lasting impression on potential buyers and brings top dollar when it comes to the sale.
Representing both home buyers and sellers, Karen always has her clients best interest at heart and works to negotiate the best deal possible. Once on board, Karen values her clients like family and works day and night to get it done!
Karen prides herself on her level of customer service and hence her slogan….
"for service BEYOND the sale"